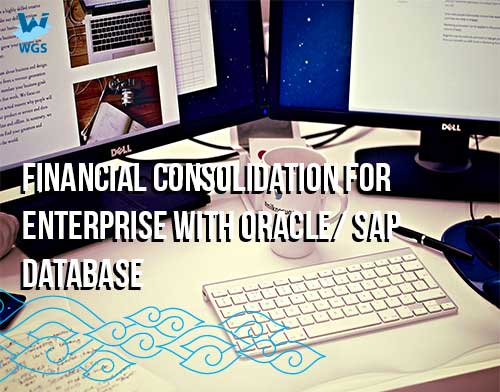 Financial consolidation is the process of combining financial data from several entities within an organization, for their reporting purposes. Business owner typically needs a diverse set of skills to succeed, including deep market knowledge, effective management of business operations and hard work. With that in mind financial consolidation report is one of the way to increase group of company's sales and profits.
Financial data are collated in the form of assets, liabilities and operating accounts of parent and subsidiary companies. This process is designed to lower overhead and production cost, create additional revenue streams, attract skilled managers and achieve economies of scale.
Depending on the company's preference and complication of the processes, finance managers can use ERP software suites, especially software or Microsoft Excel spreadsheets. Even though ready-made Software give some easy to use software, but there's usually unaccommodated business issue that takes a long time to use and adjust the ERP. Ready-made software is also not flexible and often incompatible with the growth and compliance needs used by your group of companies. In that case companies can opt. to build their own customized solution on top of their SAP / Oracle enterprise's database.
From our previous project experience, financial consolidation software worked with this setup:
Consolidation Portal System.
The system becomes the starting point for users to begin activities  related to the data collection and also the tools for communication from the parent company to its subsidiaries.
Consolidation Application System.
The system used the collected data through consolidation portal system to make the consolidated financial statement bound together with the notes on the report. It also can help each branch office to upload or input various inputs.
For example of this case, you can view our case study of building a customized financial consolidation software for Komatsu Group which uses their existing Oracle Database. The solution that we give is to develop a new modern and fast system that help the central office in simplifying data collection from all branch office to be processed to the final reports. While it is helping to manage and monitor the entire close process, it is also designed to be used and maintained by the finance team.
Using best practices, combined with the required customization, it allows the organizations to build the application that meet your business needs without having extra functionality that aren't required. This enables the organizations to get the best consolidation solution with the combining of world class consolidation and also the ability to tailor the solution for the features that required.
In Summary, it is important that organizations must have financial consolidation and close solution that makes them more efficient and more effective, and also easy to manage. Building a customized solution on top of existing Oracle database offers many good reasons for organizations to choose this customized solution for the close and consolidation processes.