Indonesian CIO Network (ICION) 6TH CONFERENCE held in Yogyakarta on the 06th and 07th of March 2018 in Ambarrukmo Hotel, Yogyakarta. It is an annual one year conference event for all CXOs/VPs/Senior managers to gather, network and exchange information on the ICT world of Jakarta. This year the big theme was Shaping and Securing the Digital Economy in Indonesia.
This year, ICION is honored to have Walden Global Services (www.wgs.co.id) as exhibition sponsor. This is the second sponsorship for WGS in our annual ICION series of conference and first time in Yogyakarta.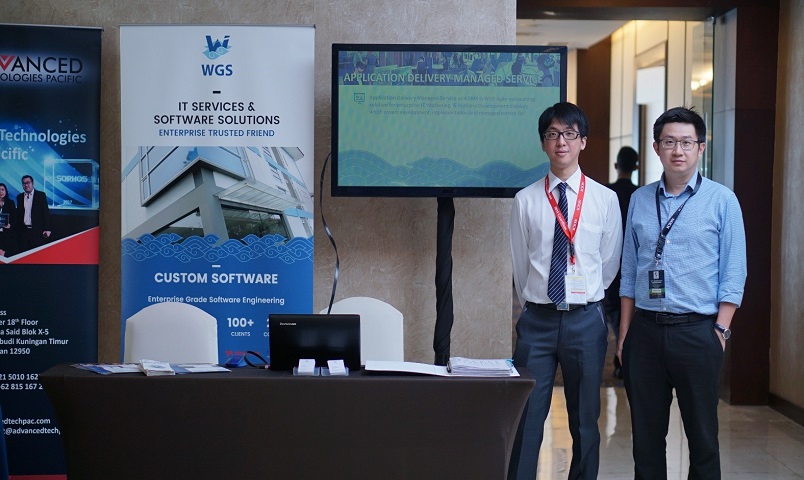 Walden Global Services (WGS) is one of the largest IT services company in Indonesia which headquartered in Bandung, Indonesia. Their company mission is to strengthen client's IT capacity and capabilities, automate their business processes; allowing them to innovate through technology. They have offerings for programmer outsourcing, custom pre-packaged business software, and enterprise solutions.
WGS has a partnership with Wisepac (www.wisepacific.com) group for a cross selling solution in Jakarta. It is a combination of Wisepac traditional strength in IT SECURITY and infrastructure using latest hyperconvergence solutions with WGS strength in total applications development, process automation and coding. Another common area is the combination of resources to go into Big Data projects, Analytics and IOT.
Additional Information :
View more information on ICION via
www.icion-leadership.com
View more information about next year ICION 7th Conference in Bali 2019, ping to icion@advancedtechpac.com or contact via WA to +62 8181020 85
You can join our ICION community group via the following
https://www.linkedin.com/groups/3942786
Or on Google communities via https://plus.google.com/u/0/communities/104475186042264330451