Financial business is currently growing rapidly, especially in the digital world. It provides many opportunities for financial institution to seize market opportunities by providing online credit facility for the community. There are various types of loan in which the community needs; and to get that loan, usually one must come to the bank or finance company through a quite complicated procedure.
In the present time, we knew some loan applications from several financial institutions – mostly banks. Indonesia as a developing country is in dire need of this kind of applications, especially considering various types of loans that the public wants. Financial institutions should be responsive in reading this market situation, so that the applications developed can be precisely targeted and appropriate.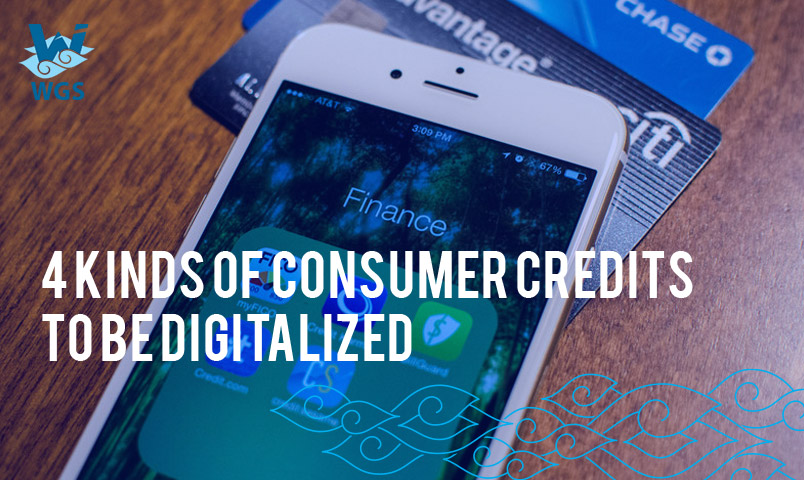 Digital Loans
The presence of digital applications that can facilitate people to obtain consumer credit will expand the economic growth and the digital world. An application that provides access to prospective customers to choose the goods he wants would be accessible anywhere and anytime. Business management will be more convenience, because customer data is stored directly, so the company can sort and distribute it to the nearest credit providers.
If you have a financial company that wants to provide credit facilities to the public online, we can see some kind of loan that you should know and learn to determine the type of your products. These loan types below is widely used by individuals and this makes the bank and non-bank institutions enforces a strict policy to see if the customer has the eligibility to obtain a loan. The selection policy is usually made based on client's previous credit history, if the history is good then the credit is likely to be approved. Some Indonesian financial services even built an artificial intelligence (AI) to help automate this credit selection process.
There are several types of consumer credit with high demand by the public, and could be a target for your online credit application. Let's take a look at the loan types in the following descriptions.
1. Mortgage Loan (KPR)
You could say if mortgage (KPR) is a type of loan with highest demand. By using this credit people can have a house/apartment even though the funds are not sufficient. Moreover, the facts shows that a property can be a good investment. The installment for this type of mortgage loans also have a long enough period, between 10 to 20 years. With mobile app for mortgage loan, consumer can apply and calculate the installment easily, and more practical than having a tiring meetups with real estate agents.
2. Non-mortgage Loan
This type of loan is used to purchase goods that are still consumptive but not including the house/property. For examples, such items include motorcycles, cars, or gadgets. Loan repayment period of these loans is also relatively short-ranged between months or up to 5 years. In their daily operational, to help with enormous number of credit check for billing non-mortgage companies is often facilitated with digital application.
3. Credit card
This type of loans is the one without collateral or guarantees to individuals through a plastic card that is officially issued by the bank. To get this type of loan customers are required to appeal first to the bank. Usually there are many agencies that offer credit card application in shopping centers, but the process of filling out the forms are exhausting, it makes people tend to be reluctant to sign up. With the presence of credit cards online applications app directly in the prospective customer's phone, it will be easier to file and the data needed will be quicker to obtain. Not only allows banks to attract prospective customers, but also minimize operating costs with branchless banking system. In addition to credit card, e-money as a non-loan application is also on the rise, considering consumer's high purchasing power which was hampered by credit application difficulties.
4. Multipurpose Loan
In the contrary to other types of specific credit, multipurpose loan can be used for any consumptive purpose. WGS has a product for this kind of loan, with this application, there are various types of goods that are available to be purchased by the consumer with a credit system, and the credit provider can directly contact potential consumers who apply for credit according to the area specified. Please contact us at info@wgs.co.id if you'd like to learn more about the app.
Conclusion
Different types of loans will require different applications. Not only emphasizes on customer needs, but a good user experience and user interface will also greatly affect the customer's convenience in using the credit application. Make sure you have a good resources in software provider which are competent in IT fields to help your fintech business grow.
It is time for the financial institution to improve their competence in the digital industry. Going digital could help to maintain the effectiveness of the company's performance, and also for the sake of better economic development for the company by being accessible for the customers.