One of the main sectors in the country's economy support is by providing credit services to the people. Financial institutions, both banks and non-bank (multi-finance companies, finance leasing companies, etc.) can not survive only with conventional methods to attract consumers, but they must also keep up with the technology. One way to do this is by offering digital financial service solution to the community.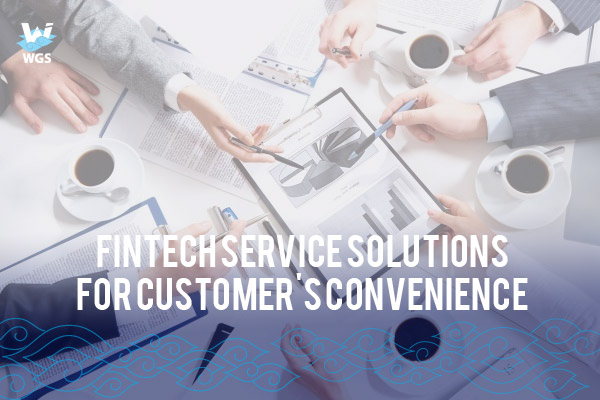 There are various financial services that can be offered by the banking industry and non-banks. Ranging from branchless banking services, the use of electronic money, to the field of multi-financing. Diverse community income levels requires different financial aid. Therefore, financial institutions should be aware to existing opportunities. Not every regions can be reached by conventional systems. The presence of digital technology allows the finance business to reach a market share in rural areas or in places which have limited transportation access.
Custom Software Functionality
In the last few years WGS has developed finance software for our fintech or finance-related clients, our custom finance software allows each institution to develop its business digitally facilitating their performance as a company that provides financial services to the community.
Let's take a lending software, for an example. We made an application that allows our clients to record their consumers request. With this application, the credit business could show any items that can be bought on credit by consumers, anywhere and anytime. It allows finance institution to reach potential customers which are located far from the central office, for example in rural areas or on different islands.
Consumers who apply for loans in various cities in Indonesia will be directly sent to the central office. This facilitates the central office to sort out and make assessment for each credit application. Not only the provision of credit applications software for consumers, another app also facilitate credit agents to cater the consumers. With the support of these digital system consumers can apply for credit easier, simply by going online at any mobile gadget.
This convenient experience is what we can provide to financial institutions. Considering fintech movement in Asia is also very active recently, then it is time to open people's access to more convenient financial services. In addition, the access for business to gain a larger market share is also wide open. If your business need a custom software in accordance with your financial and business model, then we will be happy to help you through discussions and presentations.