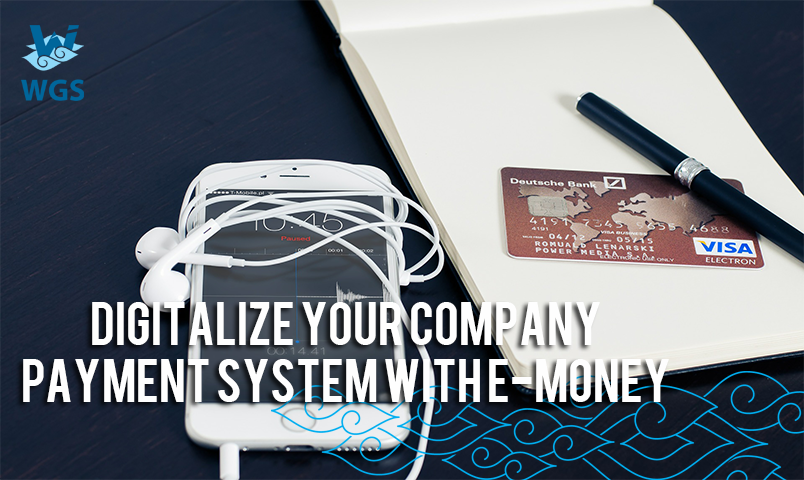 When we heard these terms "electronic payment" / "digital money", there are actually one right term or the right way of how we call it. It's called e-Money. e-Money is money in digital form that used to perform Digital Payment. The nature of e-Money is a stored value. The meaning of this value is stored owner of the e-Money should deposit a certain amount of money to the vendor of e-Money. Then, the new e-money can be used for digital transactions.
If we take a look from the media used by e-Money. In general, there are two types of e-Money:
Prepaid Card, commonly referred to as electronic purses, with the following characteristics:
'Electronic value' is stored in a chip (integrated circuit) that is embedded in the card.
The mechanism of transfer of funds is done by inserting the card into a particular device (card reader).
Prepaid software, often called digital cash, with the following characteristics:
'Electronic value' is stored in a hard disk contained in the Personal Computer (PC).
The mechanism of transfer of funds is done through a communications network such as the Internet, at the time of payment.
e-Money does not require any authorization processes as well as the use of pin or signature, for e-Money is not directly related to customer accounts in the bank. The use of e-Money does not charge the payment to a bank account, such as credit card or debit card. And you can also top up for your card like a prepaid card. By utilizing e-Money, you can do a lot of transactions so easy and practical.
Here are some of the benefits from the use of e-Money:
Provides the ease, speed, and convenience in a variety of payment transactions. So you do not need to bother setting up the cash to pay.
You do not need to accept a change of tangible goods such as candy, because with e-Money, the merchant only needs to do a clearing directly via a computer network.
Very applicable, because it can be used for a variety of bulk transactions of small value with high frequency (for example: parking and fast food).
Conclusion
Electronic payment systems can also increase business velocity, helping to facilitate that process of receiving payment for goods sold. So cash is no longer taking a leading role in your business payment systems. You should have to open your mind about how people do a transaction today. Options such as credit card payments, direct drafts from bank accounts, and online systems like PayPal can offer your customers added convenience and flexibility. The vendor that lets customer A easily pay you may be different from what customer B uses, so you should keep this flexibility in mind when choosing which digital payment methods to implement for your business.
Such reviews about the definition of e-Money and the benefit to us. With more and more companies that used e-money prepaid card and merchant who cooperate with the company issuing the prepaid card and even developed it to a mobile apps, the more easier for us as users. The high interest of the public against payment type that this one is the benchmark increasingly aware of his community towards the advancement of technology and its application in everyday life.