Indonesia CIO Network (ICION) is going to host the annual conference in Bali on March 1-3, 2017. This community based group is now entering the fifth year, and with the main support from Kominfo, they are ready to hold the three days conference and workshop with notable speakers. This year's big theme is : Embracing the new digital world, using transformative and secure technologies.
The ICION 5th Annual Bali Conference 2017 will be held at the five star resort Inaya Putri Bali Resort, Nusa Dua, Bali. This event is featuring speakers and track leads from ICION, (ISC)² and Kominfo. There also will be a tech exhibition in the outer main ballroom area with 12 exhibition tables for both days. WGS is going to join the exhibition along with other tech companies.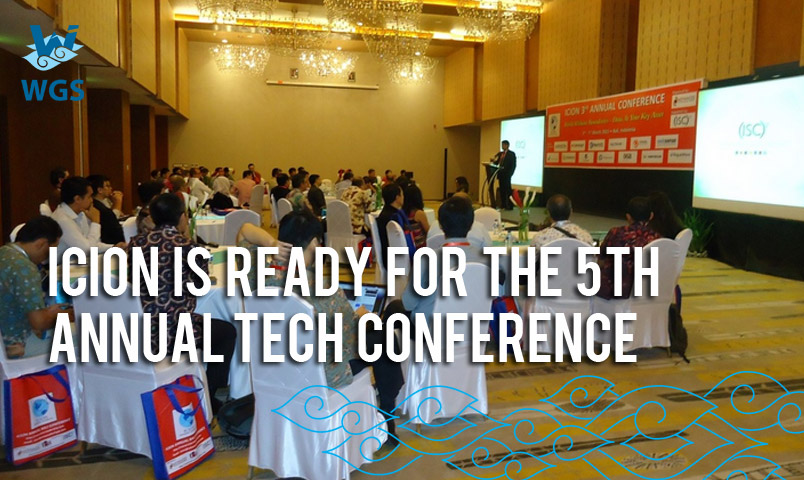 ICION's key mission for 2017 is to help the CXOs to address the technologies needed in the Digital Era. We are aware that the IT Technologies need to be transformative to help organization compete in the digital area. Meanwhile, typically new technologies open up new vulnerabilities for attackers. Hence, the theme for ICION Conference in 2017 emphasises on the secured transformative technologies.
There are some topics that will be discussed in the conference, such as: Emphasis on Cyber Security, Security Operation Centers and Advanced Cyber Attacks, and Big Data, Analytics and Hyperconvergence World.
Starting from Linkedin groups founded by Erison H Octivan, William Ho (who was the founding member of CSA Singapore Chapter) and Ray M Sugiarto, ICION is now growing into a large community based group with more than 1300 members in the last three years. ICION has the vision to provide a platform for local CIOs and CXOs, with bigger ambition was to provide education, training and coaching for the Next Generation of coming CXOs for Indonesia.