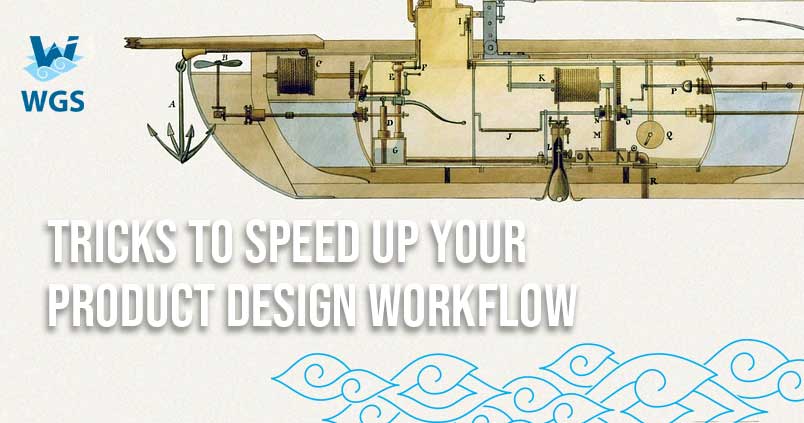 Creating a bridge between various teams that work together is an important factor when it comes to speeding up your product design workflow. Quite an effort is needed to synchronize between various teams in a same project.
Everybody needs to combine their work with different teams and fill the communication gaps to achieve a goal. To simplify all this Standard Operating Procedure (SOP) implementation, Workflow engine is a good tool to help you reach the company's operational standard and you can customize the system as required.
There are various tricks and factors that can play a major role in improving the speed of your product design workflow. We are going to take a deeper look into these factors in the article.
Here are some tricks to to speed up your product design workflow:
Product tracking
Tracking input or feedback from stakeholders or public needs a good system. It is to ensure the product does not change upon completion, since a change can become a major feedback.
Product testing
Some tests which run in various development stages will make sure the project runs neatly at a later stage. A rash action can create major setback which interfering the speed of product design development. Workflow engine ensures you to work on target in every phase of development.
Standardized language
Using a standardized language during the process can save a huge amount of time. It is also a way to make sure every team members with different perspectives in the project can comprehend the language without any hassle. The effectiveness and a good leadership in the company is also an important factor in running of company operational.
How you handle the business process can make the product design workflow either a cakewalk or an impossible task. The factors or tricks mentioned above are really effective in making your product design workflow a quick process. The world is running at a very fast pace and your competitors are probably trying to do better than you, quicker than you.
We helped our client which is a leading telecommunication infrastructure provider in Indonesia who runs two major business segments in the industry. They asked our team to help them build a wireless public internet access gateway with digital contents (IP Enabled Camera and Speedtest) inside the application. The process of development ran well and deployed on time with our workflow engine.
Conclusion
The support of process speed in business will help you to become prominent in the competition and lead you to reach the goal. Therefore, the faster you complete your product design, the better chances you will get to success. Contact WGS team today and raise the standard of your business process by conducting the above mentioned tricks.