How To Overcome Urgent Situations With Workflow
0 Comments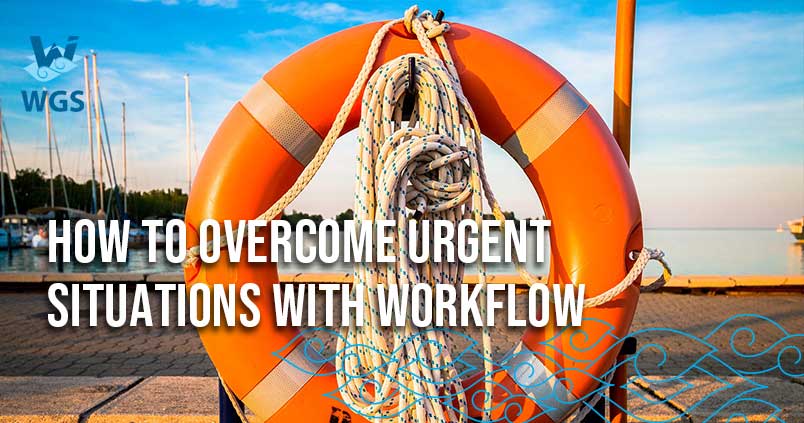 Urgent situations. They do happen in business – it's only a matter of time. However, not all companies in the world have adequate protection in the event of an urgent disruption. We are talking about the plan that could save the company from wasting budget and time. Workflow is a set of tasks and resources that a company needs to accomplish a certain goal. The workflow engine can help teams in the company to resolve unpredictable situations. This post will help you gain some insight on how workflow can affect the future of your business.
We all know that unpredictability is a life fact. That is why companies must prepare to overcome the emergency situations and save the business from a worst-case scenario. In business, the cost of lack of preparedness may be bad, perhaps even worse that the company could arrive at the point of business closure. So, a good workflow system is a solution you may take if urgent situations do show up.
In considering the business continuity, the lack of preparedness which might cause an urgent situation should be emphasized. Why? Because an organization should have a backup solution to optimize problem handling process utilizing available workforce and teamwork.
Here are some tips on how to make a conscious choice in responding to an urgent situation:
Identify urgent vs important
Any tasks in the business process are important, but you have to see which one needs an immediate attention. Many tasks in an organization will face serious consequences if not completed by the end of the day or in the next several hours. Workflow helps you to check if there are any high priority duties that should be finished right away. We helped a state-owned enterprise to make the best solution for their payment approval process management. Our Business Process Management System enables staff to create their own dynamic form and process, to check and track each approval form process in a better way.
Assess value
Every task has a value and you should see which one of them carries the highest value to the business and organization. As for example, you can focus on the client projects before other internal works, answering important emails before doing other daily tasks, and so on. And you can also see how your work will impact people, because generally the more people involved in the work, the higher the stakes.
Effort estimation
When you find some tasks in the same priority list, you can start to check which task has the most effort to complete. You can start to finish the lengthier task first and select the shorter task for the next work. But, sometimes it is easier to check the small tasks first before diving deeper into the water.
Conclusion
An urgent situation or unplanned events can have a negative effect on business. situations like damage stock, IT system failure, staff illness can be a difficult time to carry out normal day-to-day work activities. So, a good system will take you to decide steps to minimize the potential impact of urgent situations at work, or even prevent it happening in the first place. Contact WGS team today and improve the standard of your operations to meet the above-mentioned goal.