When was the last time you went to the bank physically and made transactions in there? A few days ago, several months ago, or perhaps never in your recent memory? You may realize that today's people prefer to make a banking transaction through their smartphones. It's because technology has left a huge impact on almost every area in our lives including the way customers interact with businesses, and in this case banks.
Now people are no longer standing in endless lines to deposit or cash their check because they can find information and make a transaction in a more convenient and effective way. There are many banking apps that allow their customers to easily find different services and details of the bank systems. This is one of the reasons for the banking industry to venture further into digital transformation.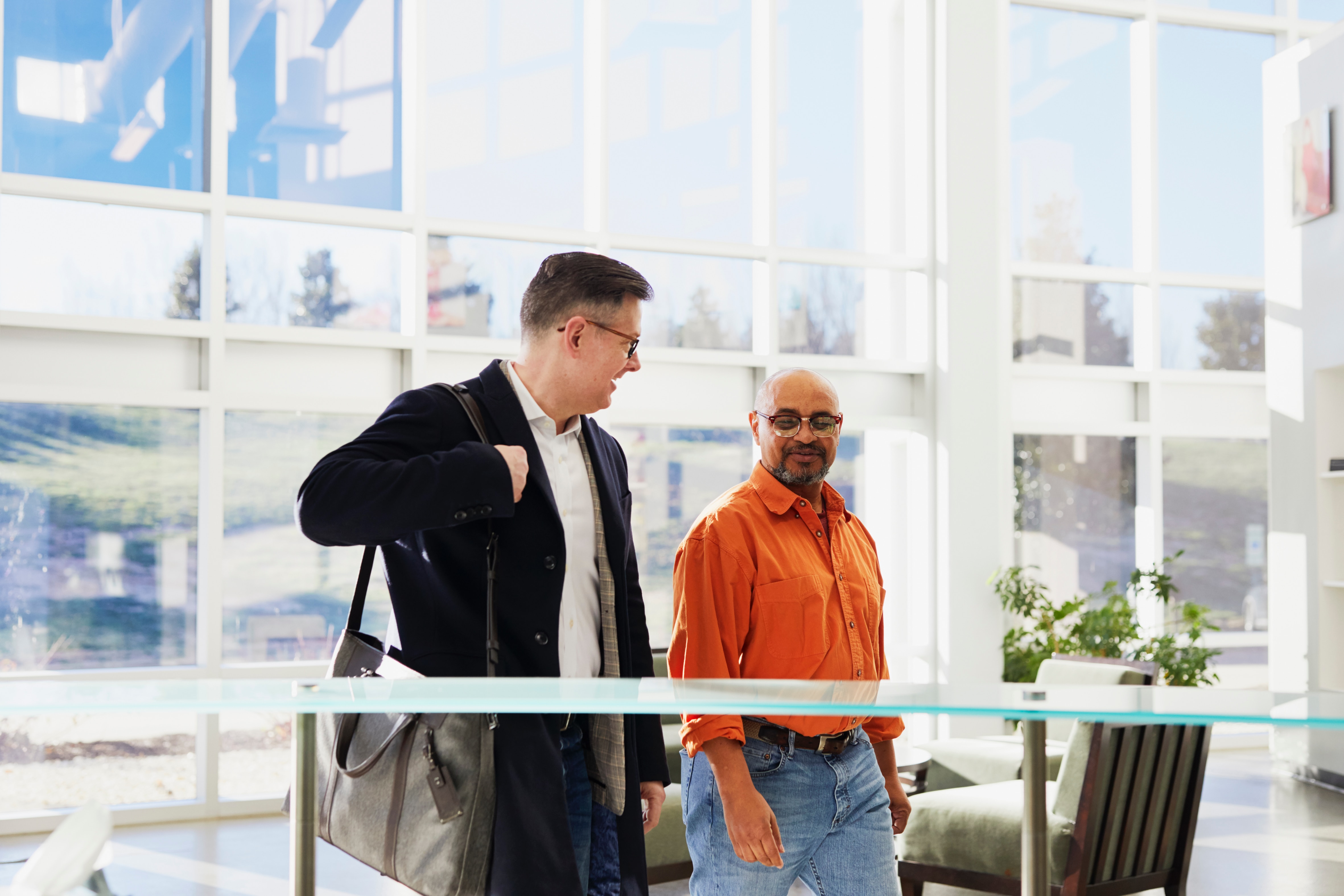 Banking digital transformation initiatives will always be a challenge for companies to adopt, WGS has assisted some of the top banking companies with a unique proposition and expertise in developing new adaptable solutions.
In order to catch up with technology, traditional banks have to transform their customer data to be more accessible & integrated with other systems in the same company. It might be difficult and needs time but sooner or later banks have to do it; if not, their existence will be eroded by innovation. Some banks already move closer to launching a standalone digital bank. The Spanish bank, Santander, is one example that takes a step to a new model of digital banking system targeting UK's small and medium-sized enterprises (SMEs) with various lending options & advisory.
Fortunately, technology innovation can also assist banks to provide a better way of customer interaction and operational. Advanced data analysis has changed the customer's experience landscape, and smartphones have taken consumers to the new way to access their bank account. New digital technology has potentially changed the way banking deliver their services better with the help of innovation such as the internet of things (IoT), artificial intelligent (AI), application program interfaces (APIs), and blockchain.
Here are a few examples of how banking digital transformation changes the approach for data sharing and how money is handled in a new way:
Blockchain Technology for Better Customer Service
This may sound like a big thing, and indeed it is. The blockchain is a technology which fundamentally changes banking and financial services from a centralized authority to the widespread network of computers.An example of blockchain technology implementation in banking is The Agriculture Bank of China which has developed a process of offering unsecured loans for agricultural e-commerce merchants through a decentralized network.
Mobile and Digital Banking
This technology has already exploded today, where almost every customer is using mobile, web, or digital platforms to deal with financial services. People are getting used to talking with artificial intelligent customer service such as the chatbot, or filling e-form to make transaction simpler such as registration for new bank account or making a billing payment with e-money.
Continuous ATM Innovation
ATM machines reached popularity in the mid-'80s and today you can see that nobody is going out of their house without taking their ATM card. ATM is getting sophisticated since now people can use it for any purpose of transactions. This machine has made life easier for almost everyone as it can be found everywhere.Several banks already implemented the technology to help people withdraw some cash in the ATM without the use of the card.

It is a new technology that changes the way users interact with their money. With a secure mobile app installed on the smartphone, people can access their digital wallet to withdraw money from an ATM by using a unique code provided by the application. So, if you're in a hurry and forget to bring your card, you still can withdraw your money from the ATM by this cardless cash.
Conclusion
Banking can do better digital transformation successfully with an understanding of growing user experience, design, and a customer-centric mindset. This way, traditional banking can survive and provide a better service & experience in today's market.
Banking digital transformation initiatives will always be a challenge for companies to adopt, WGS has assisted some of the top banking companies with a unique proposition and expertise in developing new adaptable solutions.
We are helping companies innovate with a modified Agile Development method coupled with a flexible contract called Application Delivery & Managed Services (ADMS). A service contract to eliminate the common problem of digital initiatives, with the offering of:
the flexible & scalable development team
support SLA & report
flat cost for support services
and international code standard compliance.
Contact WGS team today and improve your banking services to meet your goal.