So you have decided to create an e-commerce business. While you determine your e-commerce business model that suits your business type, you should also consider some critical points to get your e-commerce business done right. There are some steps you need to carefully take in order to build your path to success. Here are some important parts in your checklist: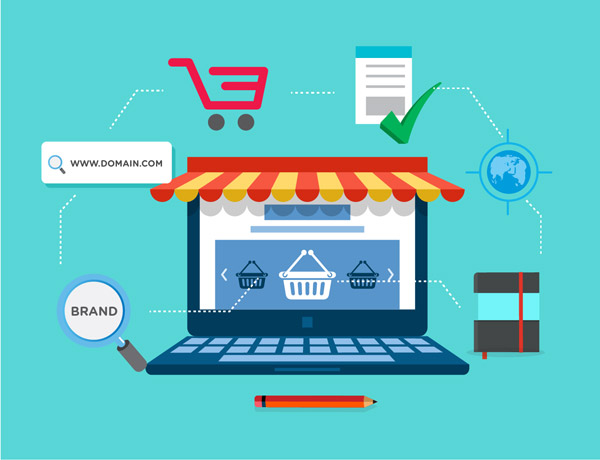 5 Things You Need For Your E-Commerce
Good name and logo for branding

Once you have the right product to sell, you will need a good name and logo for your e-commerce business. Make sure the name is unique, stand out, and easy to remember, because there are sea of competitors out there who would want to take over the world as you're doing the baby steps. Having a nice logo is also an important part of branding. You can hire a good designer or make business development team to make a perfect name and logo that really represent your business and emphasize your business value.

Make a good website

So you got the name and logo? Secure the domain name! The main key of a great e-commerce business is a great website. Make sure you build an awesome one, that would make visitors want to spend the rest of his day (and his credit card limit) in it. Therefore, make sure the website design has easy navigation, can load quickly, and has complete categories. From the login box, search box, product display, link to social pages, up to legal information must be included in strategic places for visitor to locate. A sleek design will make your consumer feels at ease, and add a selling point to your business.

Your e-commerce website must be responsive – and adding an app will be awesome

So you need to test it on all devices and browsers. With the development of mobile gadgets and latest technology nowadays, we know that there will be so much details we need to take care of when it comes to website testing. But all in all, that's the importance of having a good developer team. To boost your business, sometimes website is not enough. Following the latest trend, people will also need to go easy on mobile gadget, thus the creation of e-commerce application. To work on e-commerce website and mobile app will be a great combination, but you need to carefully tailor it to suit your needs and the consumer's experience. We will discuss about the UI and UX for e-commerce in our next blog post.

Pay attention to details on every features

Every detail is important. Does your shopping cart work? How about the payment gateway? You must consider every possible way for consumer to pay your product. Security is no question. From rate conversion to shipping charge, everything is essential for customer because that's the way the will spend the money on you. They also will want to know if you can deliver the goods right to their doors. Do you provide COD (cash on delivery)? How much will it cost to get a box of RC car from Japan to Norway? And other small stuff we definitely need to sweat. A highly responsive Customer Service will be needed 24 hours, not just the email but you also need a hotline number to cater their needs.

Good Marketing Strategy

Every business needs the right marketing strategy. You can have your e-commerce promotion like crazy Christmas sale, but you will still need a good way to tell the people that you actually have the business running. Therefore you need the right email marketing, newsletters, good blog with SEO, and become active in social media platforms. There are people who would throwing money at you, if only you know how to get them coming directly to your business. A good online marketing strategy will boost our e-commerce and therefore you should never underestimate the power of information technology.
Of course, there are some points inside every points in every points that you need to cater for your e-commerce. But these five gems we were talking about are the basic every online business should be taking care of. WGS has years of experiences in handling e-commerce business for our clients. So if ever you're in doubt, you can always contact us to discuss about the things you need or any solution that we might come up with for your better business.