The Importance of UI & UX for E-Commerce
0 Comments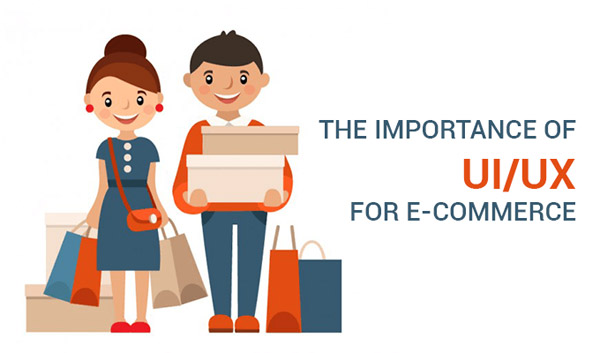 When you are up into an e-commerce business, there are several basic stuffs you need to take care of in order to make it a good one. One of them is the design of your website or app. Not just the look of it, but we have to getting deeper in understanding how user would see and feel comfortable in using the e-commerce service.
User Interface (UI) and User Experience (UX) is very important for online store. Even if you have a wonderful web/app design, it would not matter if the user don't feel comfortable in using it. There you will lose your potential customer. Your competitor may have a better interface as per now. Therefore people will choose them instead of your business. Now that's what we should prevent to happen.
Critical Points in UI & UX
Here are some critical points for e-commerce designer:
Visual
Search and navigation
Content, from image to merchandising
Ease of use
Performance
Shopping info (shopping cart, payment options, and process)
Customer service for help
A good UI/UX design should combine all the important elements. It will create the experience that would make viewer feels informed, easy to access, and visually entertained. The combination of text, graphics, layout and interactive elements should be effective and right to the point. Of course, there are common design patterns that you can use. But creativity makes your website/app stand out among zillion of your competitors.
However, knowing your audience will be a good way to start. You can dig the creativity in making a good UI/UX for your e-commerce. An e-commerce designer should design the interface just like the way the user would want to see. While people spend hours strolling through few websites, you might want them to stop at yours and pay more attention. Then they will scroll down to find what bring their interest. A responsive design is always a must. Considering people are using different types of gadget and different screen sizes. The user's experience will be a decisive point. Whether they are going to be your customer or leave your e-commerce to find other better option. Therefore, the existence of customer assistant such as Customer Service or help desk is necessary and becomes a plus point for user.
WGS has created some UI/UX for our clients, and as you can see, we are doing our best to make the website look sleek, with good navigation and easy access for user to find the product they need. For eample, you can see the Oktagon website that provide digital gadgets such as cameras, lenses, drones, or mobile phones.
When it comes to grocery shopping, we acknowledge the customers that would be concern about quality and timing, so we design the UI and UX to be as simple as the real market to find the products. WGS has designed for two e-commerce for commodities in Indonesia, Paskomnas and Mumu to help Indonesian to shop their basic grocery needs such as fruits, vegetables and cooking oil.
If you need to discuss further about how your e-commerce design should be, feel free to contact us and we will gladly come up with the best solution for your business.