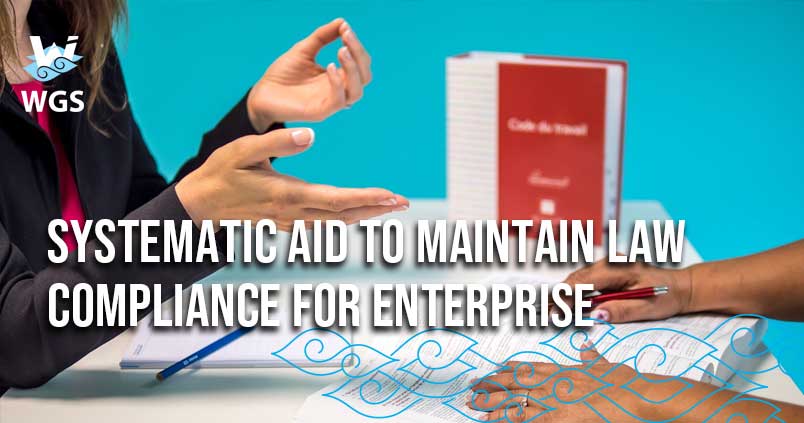 It is of no doubt that all companies have policies that are planned to follow the legitimate laws and regulations. Deploying the workflow engine for productivity completion is one of the things a company can do in simplifying the business. Workflow is one of the best ways to secure company law compliance since technology is getting better than before. Improvement and innovation of regulation by using certain tool would end the repetition of copying and duplicating data.
Is applying workflow ideal for regulatory compliance?
Workflow is a series of industrial, administrative, and other pieces of work which pass from initiation to completion. It is a duty of an organization to maintain and monitor the changes in laws which is crucial for a business to continue its operation. It is crucial because a violation act of regulatory compliance will produce legal punishment, fines, reputation loss and funds as an outcome.
Streamlining using workflow system assures employees to follow important steps in assuring regulatory compliance. One of the aims of the workflow is to divide all of the business processes into simple automated steps that can be handled by different people within the company.
Here are some tips to make sure that a workflow can monitor employee's compliance on company & law regulations:
Interpreting obligations on law compliance
An organization can identify all compliance obligations when they can interpret it well. The compliance obligation obviously will influence the company business processes. For example, a recruitment process in a state-owned company needs special requirements related to the specific government rules.

For this case, we have a workflow system that has been implemented by a state-owned company in Indonesia which helps them build a recruitment approval system to help their business process control. The government has a specific regulation in maintaining their public servant, our application helps them to manage many activities to carry out a specific organizational goal which is visualized with a flowchart.

Monitoring Every Single Compliance Risk
It is impossible to manually monitor every compliance risk of your business at all time. It is more important for you to keep your focus on running your business.

Therefore, a company needs to evaluate every task to maintain their operational success. We delivered a high-risk task implementation such as the Payment Approval Process for a state-owned company in Indonesia. This solution will help them to manage their operations better since the system allows them to evaluate every task conducted by certain staff.

Organizing Every Party in Department Folders
This step will help to make it easier when you need to find someone who is responsible for meeting obligations. It can be people, third parties, the business process or vendors. Keeping it organized in a good order in your department folders.
Regular review on Your People
Reviewing on your people regularly will help you streamline the business system and process, and to become compliant you must audit and process the system frequently based on the risk level.
Conclusion
A workflow system can improve company productivity effectively as your company can focus on growing your business while the system help you in automating business processes, lowering company risk from potential breach of regulations. You can contact WGS team today and we can help you maintain law compliance in your company ecosystem.
On a side note, read more on how process automation can improve the deliverable quality of service companies.