Maintaining Customer Loyalty With A Good System
0 Comments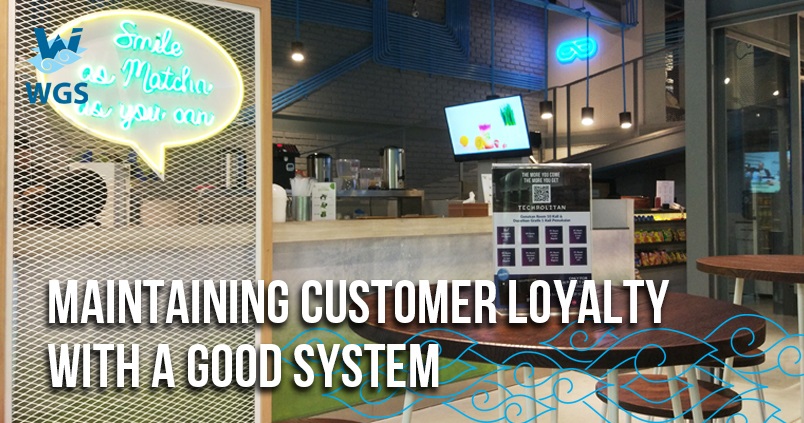 It is said that most people today are willing to share their personal data in exchange for personalized offers or discounts from a company.  They love to share their interests, preferences, needs, wants, and even their personal details. This is a common situation in the digital world. The trend is beneficial for companies because they can collect and analyze customer data easier and find the best way to get a long-term relationship with customers.
Have you heard of Customer Intelligence (CI)? Well, in business, this is a collection of customer data analysis to help the company to understand their customers better. Customer and loyalty are inseparable. A company needs to find the best ways to make their customers feel comfortable, appreciated and valued. Customers, in return, will generate a fine brand perception, word-of-mouth promotion, and a long-term loyalty.
Therefore, customer relation is the ultimate thing to maintain in this online business competition. So, mastering customer intelligence is necessary to enable a company to build a good system and compete successfully in their business.
So, how to build a Customer Intelligence System? While companies have a limited time to implement a research to understand their customer better, a system which designed specifically fit for their business is the best solution. This system includes the mechanism, regular evaluation, customer insights and activities, and/or a certain period of evaluation to find customers' needs and satisfaction level. This way, everything will be put in place.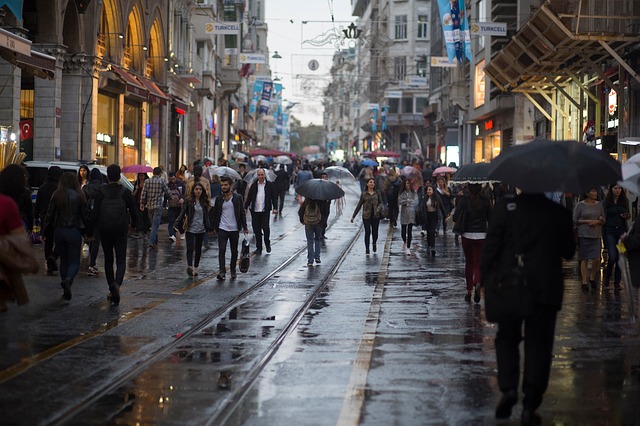 Below, four steps to follow for a company to develop a good Customer Intelligence System:
Gathering customer insights
This step is the most important thing to do because a company can't develop a system without detailed information from customers. Try to ask some key questions and record the answers so you have a good database for your future campaign. For example, you can ask about their experiences during their time in the store.

To complement this effort, previously we had helped Gramedia one of the largest publishing company in Indonesia with a marketing automation solution to engage the right customers with the right campaign. Previously their marketing team's process of developing an event / campaign usually involves writing down the plan on word processor software, in the end, a lot of document is made and scattered. We're optimizing the process by combining all of these event development processes in one application. Auditing and approval are also processed in the application.

Analyzing data
Building a system need a complete data collection including sales, contract, complaints, phone calls, proposals, social media posts, services and many more. Once you get the data, conduct a consistent method to analyze and apply this information into a system that helps you creating a better product, improving services and boosting sales.

In order to empower sales representatives in managing the sales contract easier, a good system can help to automate ways to create, approve, keep track, and follow up sales contract based on actual performance, read more through the link for a case study of one of the world's biggest multinational consumer goods company which are helped with a custom built system to track and digitalize every sales information with a simple tool.

Understanding customers' preferences
You have to understand deeper on customer's preferences, needs, and attitudes. This understanding motivates the company to drive some actions to improve the relationship with customers. However, the activity needs intensive conducts to really know the customers need. You can start the research on a quarterly or monthly basis.

With a good understanding of today's youth's needs, one of the largest telecommunication company in Indonesia developed several super apps to continuously engage mobile phone users with various daily needs, read more here for one of the several super apps that WGS built for the customer. The linked example is an entertainment hub application, while it continuously engages the right customers, it also delivers some relevant messages to build customer loyalty.

Evaluation
It's important to measure the customer satisfaction level on annual basis. An organization needs to obtain thoughtful responses from every customer to bond their loyalty to a brand. This evaluation will show you how the business is going, is it on the way up, maintaining near at the top, or even on the way down? A good system can help to display relevant indicators for your business.
Conclusion:
The key to a successful customer bond is the product innovation and satisfied customers who bring repeat business and referrals. A smart and effective Customer Intelligence System will provide complete information for the company to grow, innovate, and excel in the market. Contact WGS team today and improve the standard of your operations to meet the above-mentioned goal.