Which E-Commerce Business Type is Suitable For You?
0 Comments
E-commerce has been a great business for almost two decades now. Advanced technology has allowed us to accelerate online business with market needs.  Furthermore, sustainable improvements are carried out every second to compete with the trends.
If you are about to set up an e-commerce business, you need to know three types of business that can help you gain maximum profit with efficient effort.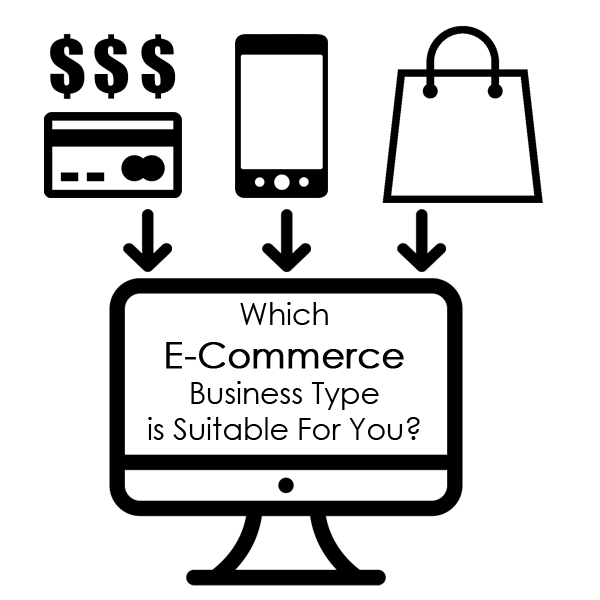 Drop-Shipping

Drop shipping is a supply chain management technique in which the retailer does not keep the goods in stock. But instead transfers customer orders and shipment details to either the manufacturer or another retailer who then ships the goods directly to the customer. You can make a profit from the difference between the wholesale and retail price. Or from sales commission paid by the manufacturer/wholesaler. This technique makes it easier for you to manage customer orders without having to stock the goods in the warehouse. So you can save space and time.

Wholesaling and Warehousing

Wholesaling is a distribution channel function where one organization buys products from supplying company with the intention of redistributing to other organizations, not to the final consumer. Usually, it involves large quantity products, in which the buyer then will distribute them to retailers. Therefore the company must have the space for warehousing, where they store the goods before it is distributed. People usually use this in a B2B (Business 2 Business) market as opposed to a B2C (Business to Customer) model. What are B2B and B2C? We will talk about this in our next blog post.

White Labeling and Manufacturing

White label branding or white labeling is a manufacturing and marketing practice in which a product or service is produced by one company; then rebranded by another company to make it appear to be their own. This practice is often used for mass-produced generic products such as electronics or garments. This practice is convenient to cut off the production cost and save a lot of time. You only have to change the label with your own brand. On the other hand, if you have the budget, infrastructure, and technology to build your own products, then manufacturing will be the option for better quality assurance that suits your company standard.
When you are ready to decide which types are best for you, then you can start to concentrate on building your e-commerce business. You will need a good infrastructure, a good website, and a solid team to make it successful. We will talk about this stuff in our next blog post. If ever you need a good solution to your e-commerce business, you can always contact us for reliable support.